Shopping Cart
Your Cart is Empty
There was an error with PayPal
Click here to try again
Thank you for your business!
You should be receiving an order confirmation from Paypal shortly.
Exit Shopping Cart
Hall Travel and Associates
 The plane's landed; you've gotten your bags & now it's time for your shared transfer to your resort. The ride's not bad, only 15 minutes or so - and being that your NOW on vacation - it still doesn't feel as though you've reached that Utopia of vacation bliss!
 You carry-on with strangers getting acquainted; asking, "Where are you from? Where are you staying?" _ only to pass the time and to keep from exploding with excitement!
  When you reach the new Secrets The Vine, in Cancun, Mexico, you'll step out of your vehicle and immediately be given a clean, damp cloth, with a refreshing crisp smell to soothe your skin, forehead and face, and realize - THIS is what you've been waiting for!
 Aahh, it's NOW official; you're finally starting to feel like you're on vacation. 
 As you enter, a well dressed doorman opens the door and says, "Adios amigos, welcome home." Beautiful arrangements of flowers are all among the room and as you reach the top of the grand stairway, you'll be presented with a glass of champagne.
 Without a moments notice, you're greeted by a kind, highly -professional customer service agent who whisks you away to give you a tour of your new home away from home for the next few days.
 This all happens at the new Secrets the Vine in Cancun, Mexico.
To find out more, contact Hall Travel and Associates to start planning a visit today!
"Land, Sea or Air; We'll Get You There"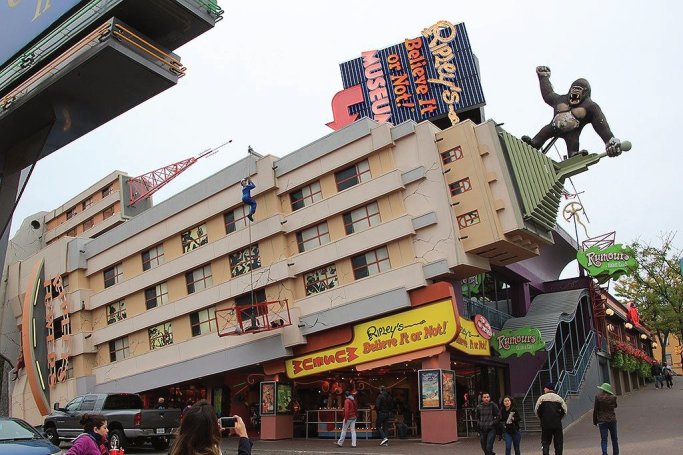 You know that saying?..."You take it for granted, until it's gone." Well, I wouldn't say that's the case for Niagara Falls but I would say, don't take your time for granted and miss this beautiful natural wonder, just a few hours from Cleveland, Ohio.
 For those that don't remember...Clifton Avenue...the street where thousands of people visit museums, gift shops, restaurants and more, is full of sights and sounds for the entire family to enjoy.
           Just something about that place pulls you in!
 In the winter-near the falls, the place comes alive with lights, nativity scenes and Christmas music and in the spring & summer, you can lay out in the lawn and enjoy a live concert!
So don't put off having a great time with friends and family at this nearby place of fun and activity.
By the way, be sure to try the Maid of the Mist ride and the Butterfly Conservatory is quite interesting.
Be sure to check our "Vacation Package" page for Niagara Falls packages soon.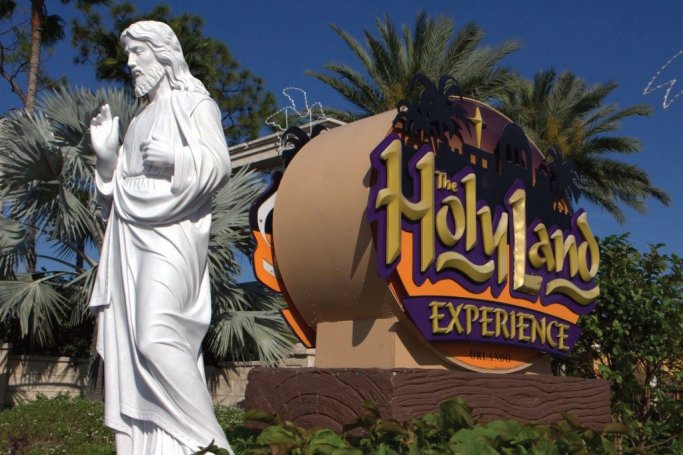 Photo credit by Raymond Walsh
 Enjoy a non-stop, two hour flight from the Youngstown/Warren, Ohio Airport to Orlando, Florida's Sanford Airport; The Youngstown/Warren, Ohio Airport is only a 1 hour ride from Cleveland, Ohio.

(Compared to the 20 hour bus or car ride to Orlando, Florida).
 Just imagine... you'll be there in no time - experiencing plays like the walk of Christ, Daniel and the Lion's Den, The Sermon on the Mount, Communion with Christ, and many, many more.
 For more information on attending the many Biblical performances at Florida's Holy Land Experience, contact HTA @ 216-956-6418.
 While boarding a flight earlier this year, me and my wife got to our seats only to find someone had been in 1 of our seats! (And you know it was the window seat!)
 My wife exclaimed immediately to the gentleman, "Sir, I think you're in the wrong seat." "No," he said. "I think this is my seat." My wife started to look for her ticket but I realized, he probably had the middle seat and traveling alone, probably didn't want to sit between 2 strangers.
 Hmm, I thought...and told my wife...it's all good - I'll take the middle Hun...let's go on vacation!
 As we started our take-off to Jamaica, I figured I'd use this opportunity to promote our travel agency and possibly gain another client.
 What I learned was that this gentleman was also a business owner. Him & his wife were co-owners of their own photography company; Born and raised in Jamaica; established and seemed to be doing very well.

 Needless to say, not only did we exchange business cards, we laughed and talked nearly the whole flight! My wife was looking like, "Dude you trippin'!" Ha.

 By the end of the flight, we had gained a new client and as it turned out - dude was pretty cool. Damian also connected us with another business owner in Jamaica who owns a transportation company (GM Excursions - no website yet - but contact HTA and we'll connect you). During a recent trip back to Jamaica, we used GM Excursions and established business connections with the owner; used his services and I'm glad to report - things are going well.
 So the next time you're taking that flight, if someone has your seat - before you call the stewardess or get into a confrontation; remember it's OK to still be friendly with your neighbor - the wrong seat may be the right seat!
(Use wisdom & discretion in every situation - sometimes you gotta do - what you gotta do. You feel me?)

By the way...here's his website. Tell em' L. Hall sent you! The Travel Agent from Cleveland! 
Peace yaw; Yeah mon.

                 "Land, Sea or Air; We'll Get You There"
Monday
9 AM–6 PM
Tuesday
9 AM–6 PM
​Wednesday
9 AM–6 PM
Thursday
9 AM–6 PM
Friday
9 AM–6 PM
Saturday
10 AM–2 PM
Sunday
Closed
/