Shopping Cart
Your Cart is Empty
There was an error with PayPal
Click here to try again
Thank you for your business!
You should be receiving an order confirmation from Paypal shortly.
Exit Shopping Cart
Hall Travel and Associates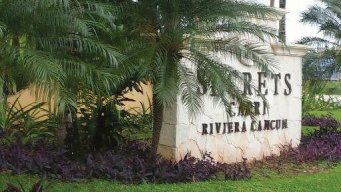 The center of Playa Del Carmen is awl-ight! and I mean that inna high level of coolness! We got to go there through Secrets Capri Resort & Spa which offers free tours there.
 We went with a handful of people from the resort - by van and was dropped off at a meet-up place (which didn't look any different than the entire complex - more about that later). Our tour guide was professional and still personable - talking about places of interest, telling jokes and then just chillin' as we enjoyed the ride.
 When we arrived and went our separate ways, we seemed to find ourselves strolling towards the ocean - beautiful! The people around looked all Mexican with a few foreigners around as well - but not too many Americans in sight. We enjoyed all the different hues of people and wandered about like we belonged there.
 We decided to grab a bite to eat but noticed many people flocking to an Asian restaurant that had all the food in shelves for everyone to view. I decided to give it a try and it was pretty damn good! A few of the guys there - ordering food - was like - what's up (?Que pasa?). In Cleveland style I knew it was all love - so I was like "chillin' chillin', ?where they got the cervesas mi amigos?" Dudes was like kick it wit us dude; we bout to hit up the store now!
 We all walk over a few paces to a store where I followed their lead and grabbed a tall boy for myself and a soda for the Mrs. We all sat and ate for a few, drinking and conversating until they had to roll out. They was like- make sure to keep your brew covered up yo; policia be trippin'!
 Gotta love that! Real recognize real. We later found ourselves walking right in the middle of a
ceremonial presentation
in which we quickly stepped to the side and enjoyed the show - also a great time for the Mrs. to run in the gift shop and grab a few things.
 As I watched the show and pulled out my brew every now & then, I noticed a young lady checking me out. I watched her as she looked at me put the brew down - and I figured this is not the time and place to get my buzz on - so respectfully I put it to the side - and respected their Land & presentation and she stopped checking me out. Live and learn yo.
  On our way back to the rendezvous, we noticed none of the buildings we walked past reminded of us of where we needed to meet and with time passing by - it seemed as though we would have to dig out some cheese, dineros / dollars to get back to the spot!
 As we started to run down the long crowded street - (not really crowded but the Mexican peoples were just sitting on the sidelines checking out all the Americans rollin-out)...someone shouted - "You dropped your wallet!
 I lost a step in my stride, put my hand on my back pocket & was like -oh yeah! that's a good 1. My girl glanced back at me with a bit of a smile on her face - which I already knew... - she was thinkin'  - wow that was shady!
 Lol; I'll never forget that cuz that was a good 1! It made us smile in the face of adversity and that's what Mexicans have always shown us. The resilience to endure regardless of the situation - so relatable!
We found our way back just in the knick of time and the tour guide looked relieved.
 If you get a chance to visit Downtown Playa Del Carmen make sure you remember the meet-up place/drop-off place, enjoy the sites of another beautiful country, enjoy the friendly people, even take the ferry over to Cozumel...but whatever you do - don't drop your wallet!   History!
 The reason I titled this "Wonderfully Weird", is because - some of the things I've recently done didn't seem to fit into what I call "my regular" but after I had a chance to experience it...it turned out to be quite wonderful - or cool - or whatever word you'd like to use to express great gratification.
After the nice meal and about an hour ride to Youngstown, Ohio, we reached the Stambaugh Auditorium to attend a wine tasting presentation:
I hadn't told the wife about it until we were close and she was pleasantly surprised, of course.
Now we've attended wineries before and tried some of the small wine tastings many of them offer but this was 1 of those "wonderfully weird" moments for the both of us.
There were wine producers there from near & far and a lot of really nice people too - or was it the wine! Whatever the case, we really enjoyed the experience and picked-up a few tasty wines in the process.
 Doing things a bit differently from your usual routine may seem a bit weird but planning it with (HTA) can make it "wonderfully weird".
 For more info about these locations or to have (HTA) prepare your next get-a-way...contact us today at 216-956-6418.
We'll be glad to assist.
"Land, Sea or Air; We'll Get You There"
 If you have your heart set for taking a wonderful vacation; consider Mexico. It has beautiful beaches, friendly people, delicious tequila & wonderful sunsets.
 Let's start with "what kind of traveler are you?" 
Cancun is a tourist type of city...very commercial :-)
Nothing wrong with that but you will see high rises everywhere, malls, buses & taxis. But it also has places to rent jet-skies, a lot of nice bars and great restaurants. There's a Bubba Shrimp restaurant, a Ruth Chris Steaks restaurant and even a McDonald's. Cancun has a very vibrant night-life & there's excitement from morning to night!  
Riviera Maya

 It feels like a remote oasis away from everything, with it's turquoise water & white pristine sandy beaches; it's very laid-back. No high rises, no buses, no malls everywhere. You can do snorkeling & scuba diving or visit the largest living reef & visit the historical parks or just lay on the beach under a cabana & have a beach butler bring you a drink all day. Riviera Maya has a very relaxing tone & beautiful resorts which are not right next door or seem so crowded like Cancun.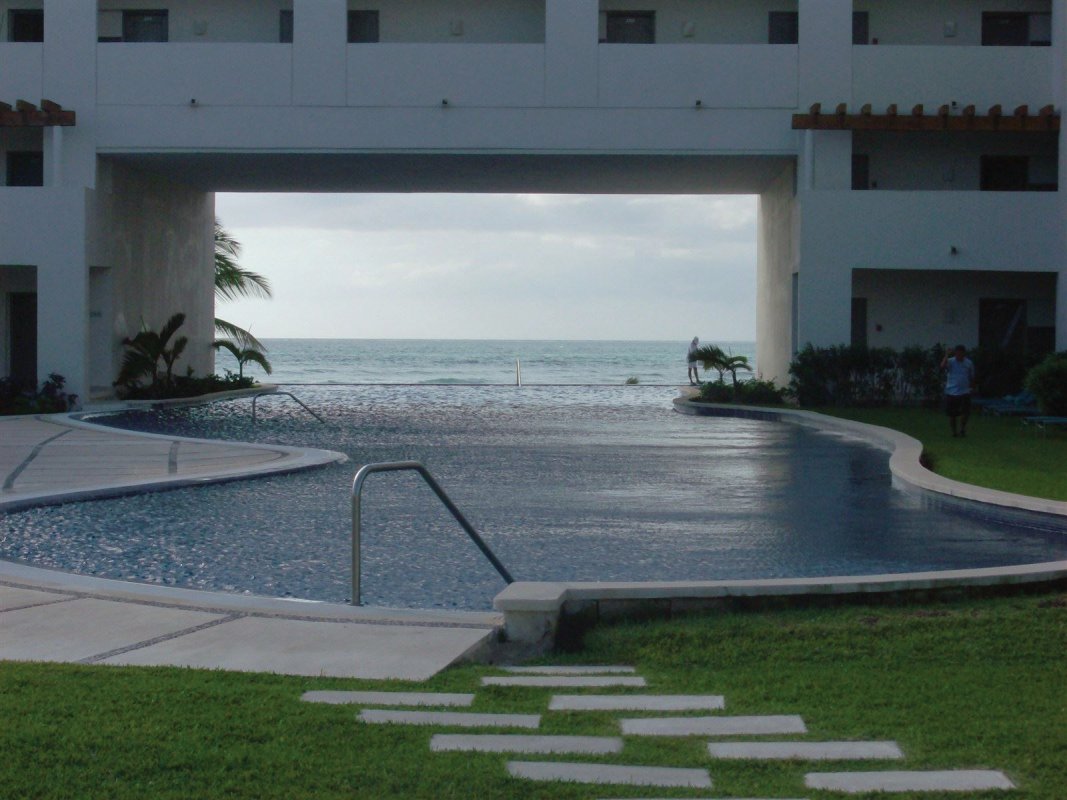 Secrets Silversands, in Riviera Maya, Mexico, is one of those places where you find everything you imagine - a great vacation resort should be. 
The Secrets Silversands resort sits away from the main road, giving you the peace and serenity sometimes needed from the hustle and bustle of traffic & everyday life... AND it's right on the beach - the perfect place to catch a cat-nap, swim, read a book or just lay-back and listen to the ocean. The beach butlers at Secrets Silversands also provide guests with refreshing drinks, snacks and many other items prepared from their tantalizing menu (SERVED RIGHT THERE ON THE BEACH @ YOUR FAVORITE SPOT!)
At certain times of the day, the pool is the place to be!
In one (1) setting you may see a game of pool volleyball goin' on, people laughing and talking at the swim-up bar, others conversating at one (1) of their restaurants - right above the pool and others working on a tan or enjoying the breeze.
The rooms are superior as well. From the relaxation channel they have on all the tv's (as you enter the room) - to the comfortable bedding, room service, in room movies, whirlpool tub and stocked-daily fridge (with beer, soda, water and candy - even Pringles chips); is sure to bring any cave-man dweller to a conflict of interest. 
 There's also a lazy-river through-out the Secrets Silversands resort giving the adventurous-type places to explore (with drink in hand or with-out). For the laid-back crowd - try their quiet areas where you can relax on a hammock and pass the time away. You can also enjoy new release movies at their outside theatre, go to nightly shows and enjoy so much more. This resort is definitely a must-see.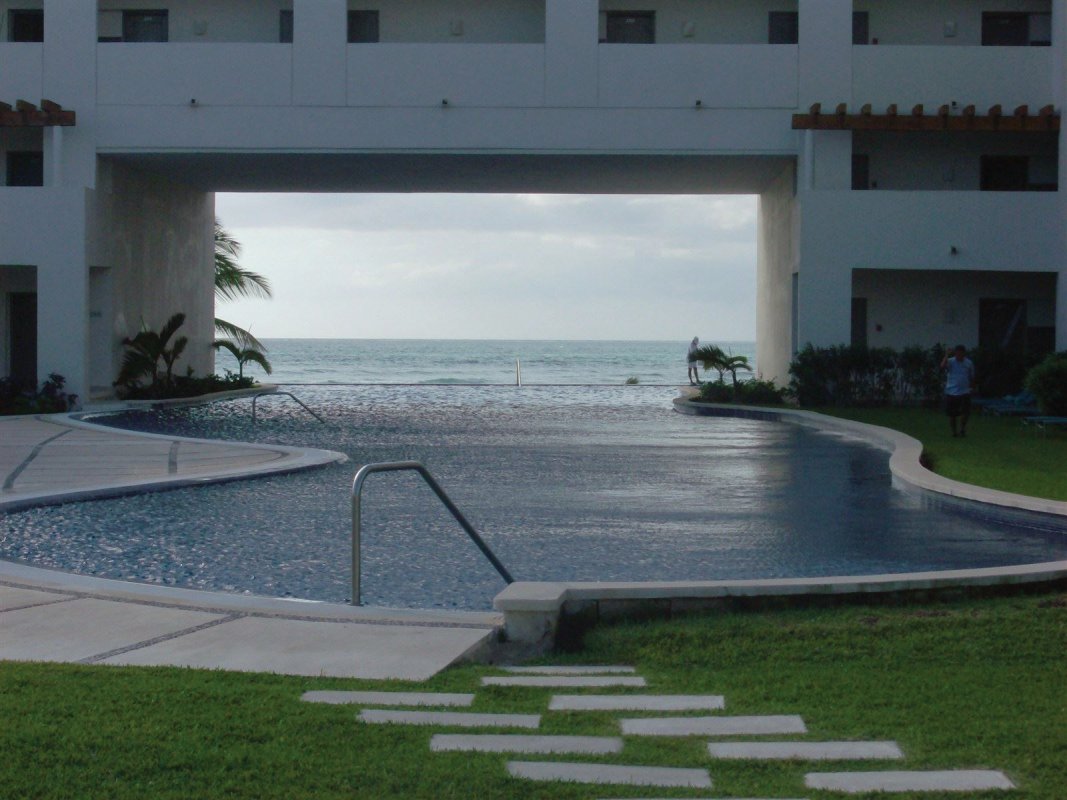 Secrets Silversands
A stunning view of their infinite pool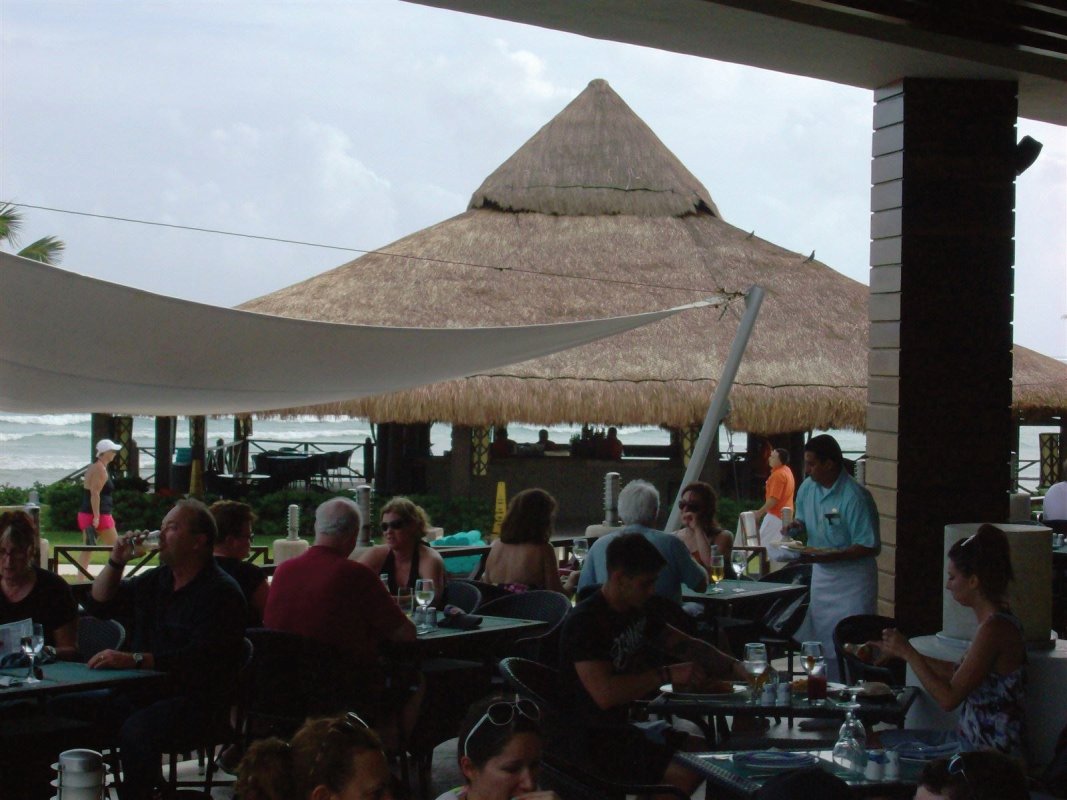 Secrets Silversands
This restaurant (Seaside Grill) is a great place to have your first meal when you arrive.
Secrets Silversands
See & do so much in one (1) setting!
Secrets Silversands
Relax right outside your room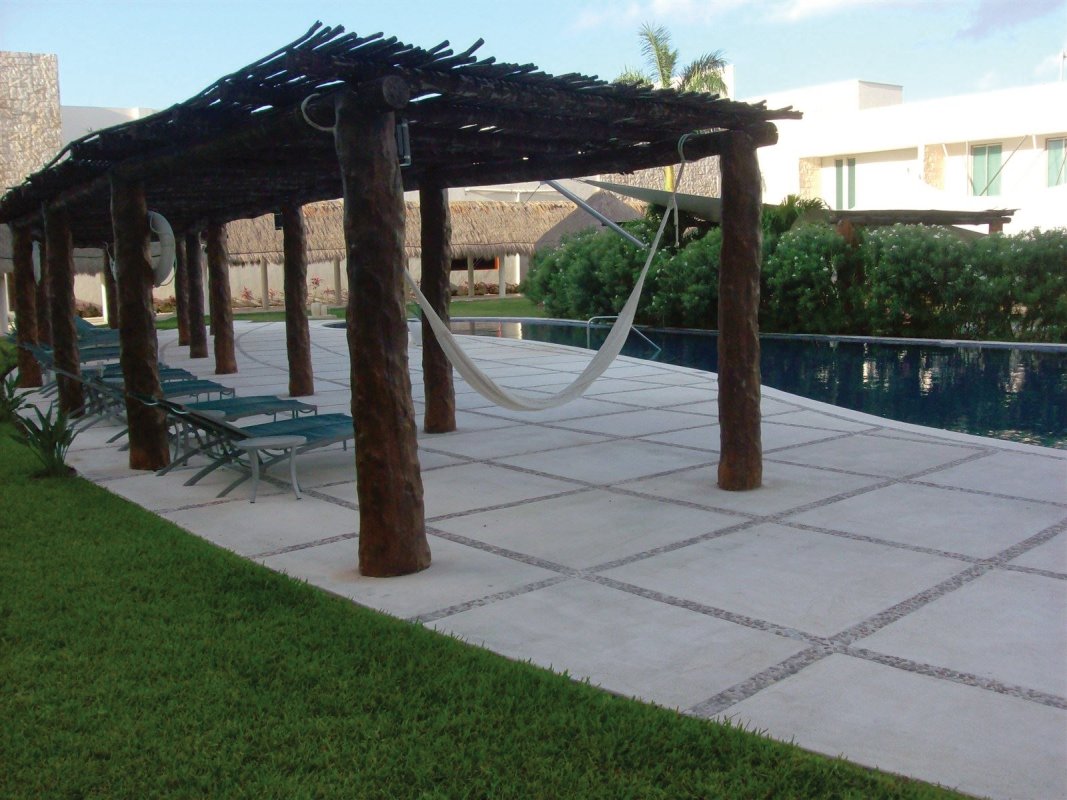 Secrets Silversands
Relax a while...you're on vacation.
 Geneva, Ohio wineries are great to visit because they are inexpensive. With the economy the way it is, everyone seems to be on a tight budget.
 Not only are their prices reasonable but they're not too far from Cleveland for a day trip; about 30 - 45 minutes away. The scenery is beautiful; very breath-taking. 
 I've never seen anything so beautiful, so close to home. I'd describe it as a hidden, unknown treasure. Who wouldn't want to enjoy amazing scenery, drinking tasteful, home-made wines on the coast of Lake Erie - not far from home and at an inexpensive price?
 Check it out & enjoy!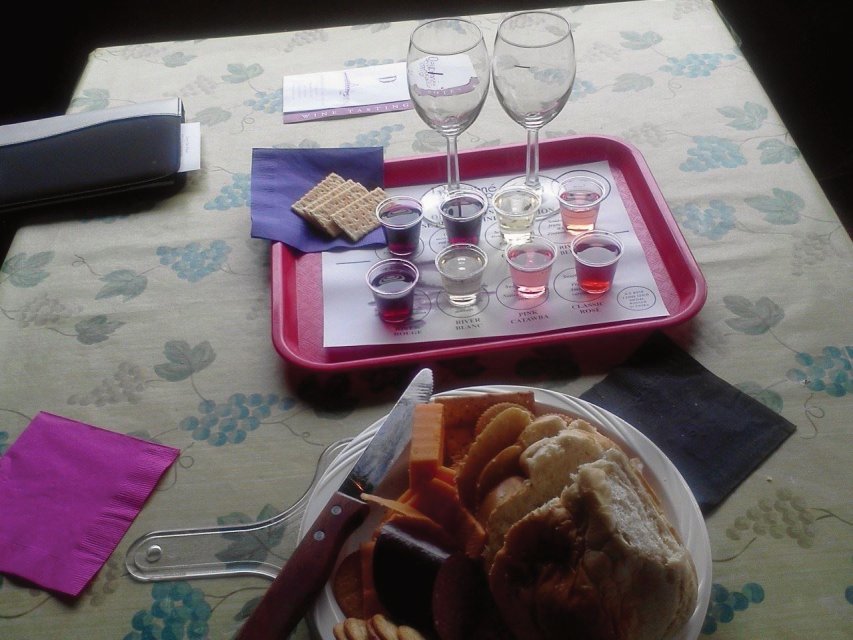 photo by
fineartamerica.com
 Recently, I had the opportunity to take a lovely couple out to a restaurant called Cathedral Buffet on State Rd. in Cuyahoga Falls, Ohio. It was one of the best buffets I have gone to in a long, long time.
 The food was fantastic, very tasty and the presentation was  beautiful. You have to go early because they close at 5pm. I am a good cook but the fried chicken, pork roast, beef roast, roast turkey, collard greens, green beans, sweet potatoes, carrots, corn bread dressing and a whole lot more...was something to write about.
 They have a huge salad bar & huge dessert bar; with the 4 adults - the bill was only $46 & some change including everything - drinks and dessert. While you're in line waiting to pay, people are actually speaking to you! What a beautiful atmosphere.

 The Cathedral Buffet has my vote. Can't beat it - for the price & family setting.
(Check our "Vacation Package" page soon for a bus trip to the Amish country and then dinner at the Cathedral Buffet!)
 Going on vacation can be a great time. Relaxing, dining, golfing, swimming, jet skiing...you name it! Going with your family and friends just makes it even better; making "NOW" memories with your loved ones.
 Here's some suggestions & tips for your next family vacation.
Know your budget & also do research on different packages & compare prices; try a new hotel or resort to save money - (soft opening).
Decide what you want (cruise, B & B, All-Inclusive Resorts)
Be flexible (try to go on vacation off-season) to save money & it's usually less crowded.
Get the kids involved (Ask them what they like. Want a hotel on the beach? Kids camps, room service, golf, tennis?)
 Here's some hotels that might help with large families.

 Travel is the movement of people between relatively distant geographical locations, mostly done by foot, bicycle, automobile, train, boat or airplane.
 Travel is done all over the world as a trip or journey and/or for various reasons; religion, better opportunities (life), death, education, work, weather and etc., but most people will tell you they travel for relaxation, great weather and the "WOW" experience and to get away from all of life's problems.
 Traveling for me gives me a piece of mind, a moment of clarity, different aspects of nature and life outside of my surroundings or hometown.
 Over the years I've traveled to Chicago, Detroit, Milwaukee, Atlanta, Philadelphia, Washington D.C., Cincinnati, Daytona beach and Cancun, Mexico; on a few occasions.
 No dream travel destination as of now, but I'm sure I'll be blessed to get there, seeing more of God's beautiful creations. Why do you travel?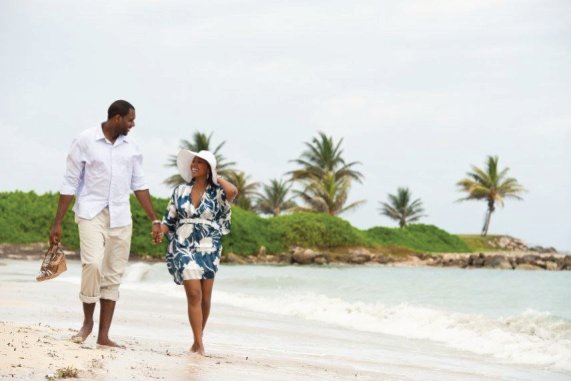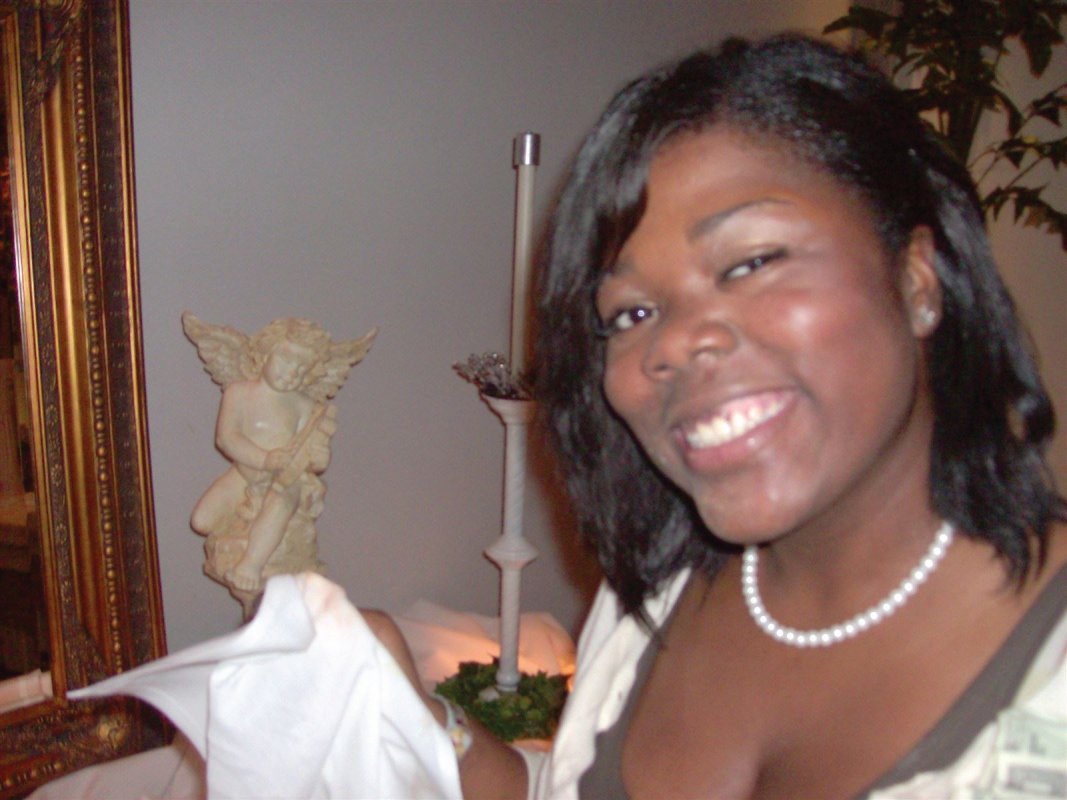 LeQuita Johnson is a graduate of Central State University with a degree in Political Science. LeQuita has joined (HTA) with her broad knowledge of social media and her enthusiasm to travel. We are pleased to have LeQuita's expertise and knowledge as a part of Hall Travel and Associates.
 While boarding a flight earlier this year, me and my wife got to our seats only to find someone had been in 1 of our seats! (And you know it was the window seat!)
 My wife exclaimed immediately to the gentleman, "Sir, I think you're in the wrong seat." "No," he said. "I think this is my seat." My wife started to look for her ticket but I realized, he probably had the middle seat and traveling alone, probably didn't want to sit between 2 strangers.
 Hmm, I thought...and told my wife...it's all good - I'll take the middle Hun...let's go on vacation!
 As we started our take-off to Jamaica, I figured I'd use this opportunity to promote our travel agency and possibly gain another client.
 What I learned was that this gentleman was also a business owner. Him & his wife were co-owners of their own photography company; Born and raised in Jamaica; established and seemed to be doing very well.

 Needless to say, not only did we exchange business cards, we laughed and talked nearly the whole flight! My wife was looking like, "Dude you trippin'!" Ha.

 By the end of the flight, we had gained a new client and as it turned out - dude was pretty cool. Damian also connected us with another business owner in Jamaica who owns a transportation company (GM Excursions - no website yet - but contact HTA and we'll connect you). During a recent trip back to Jamaica, we used GM Excursions and established business connections with the owner; used his services and I'm glad to report - things are going well.
 So the next time you're taking that flight, if someone has your seat - before you call the stewardess or get into a confrontation; remember it's OK to still be friendly with your neighbor - the wrong seat may be the right seat!
(Use wisdom & discretion in every situation - sometimes you gotta do - what you gotta do. You feel me?)

By the way...here's his website. Tell em' L. Hall sent you! The Travel Agent from Cleveland! 
Peace yaw; Yeah mon.

                 "Land, Sea or Air; We'll Get You There"
 Putting together activities for my family, church and friends is an activity I love to do. Some of what we've done are things like visit the Amish country, Hartville's Flea Market, Pittsburgh, PA. to see the Christmas lights, shopping at outlet stores, visiting the Pro Football Hall of Fame in Canton, Ohio, having lunch on the Nautica Queen, and taking the Cuyahoga Valley Scenic Train ride from Cleveland to Akron, Ohio.
                                                Take a Look!

 On one of our recent trips on the train, I'd put together inexpensive games for the group. One of the games I call "The Bubble Game." After chewing gum for a few minutes, volunteers are asked to try and blow as many bubbles as possible within a 10 second time limit. So far, the record is 8 bubbles and the faces & fun...unforgettable!
 Another game we played was "The Bible game." This is played by each person receiving $3.00 and when I give them the name of a book in the Bible, they have 1 chance to open it up and try to open it to the exact book. For each book that they're away from the book called, they lose $1.00. If they open it up on the book called, they keep all $3.00! A BIG HIT with the teenagers!
 And then there's "The Paper Clip Game." The game starts with each person getting a paper clip. The front row on each side of the car (train car) has to attach their paper clips together and then pass them behind to the couple sitting behind them. It continues to the end of the car and the side who finishes first wins a sucker! The losing team gets 1 too but winners get first choice.
 When the winning side won, they all let out a huge cheer! You would've thought that they had just won $500.00! It was so much noise coming from our train car, other people from other cars began to come and take a look to see what all the commotion was about! All they got was a sucker & they were happy with that.
 There are other things to plan that aren't that costly.

Ever thought of a Winter picnic? I'll serve chili and chicken wings outside. Great for days sledding & going tobogganing!
 Have you ever thought about cleaning-out the garage and having dinner in the garage for those who are handicapped? This was something I did for some of the people I knew who had a hard time going up & down stairs. Bring in a few heaters and it's sure to be a success!

Monday
9 AM–6 PM
Tuesday
9 AM–6 PM
​Wednesday
9 AM–6 PM
Thursday
9 AM–6 PM
Friday
9 AM–6 PM
Saturday
10 AM–2 PM
Sunday
Closed
/